It's HARD to pick out the perfect outfit and coordinating it with your partner can be even more complicated. One of the most asked questions we get from couples is what they should wear for their engagement session. While every couple is unique, we put together a list of tips from our professional photographers.
Clothes that make you feel comfortable
If you are a t-shirt and jeans type of person there is no reason to get done up in a ballroom gown. The best photos are ones that are genuine and true to yourself. Showcase your personality with what makes you feel comfortable.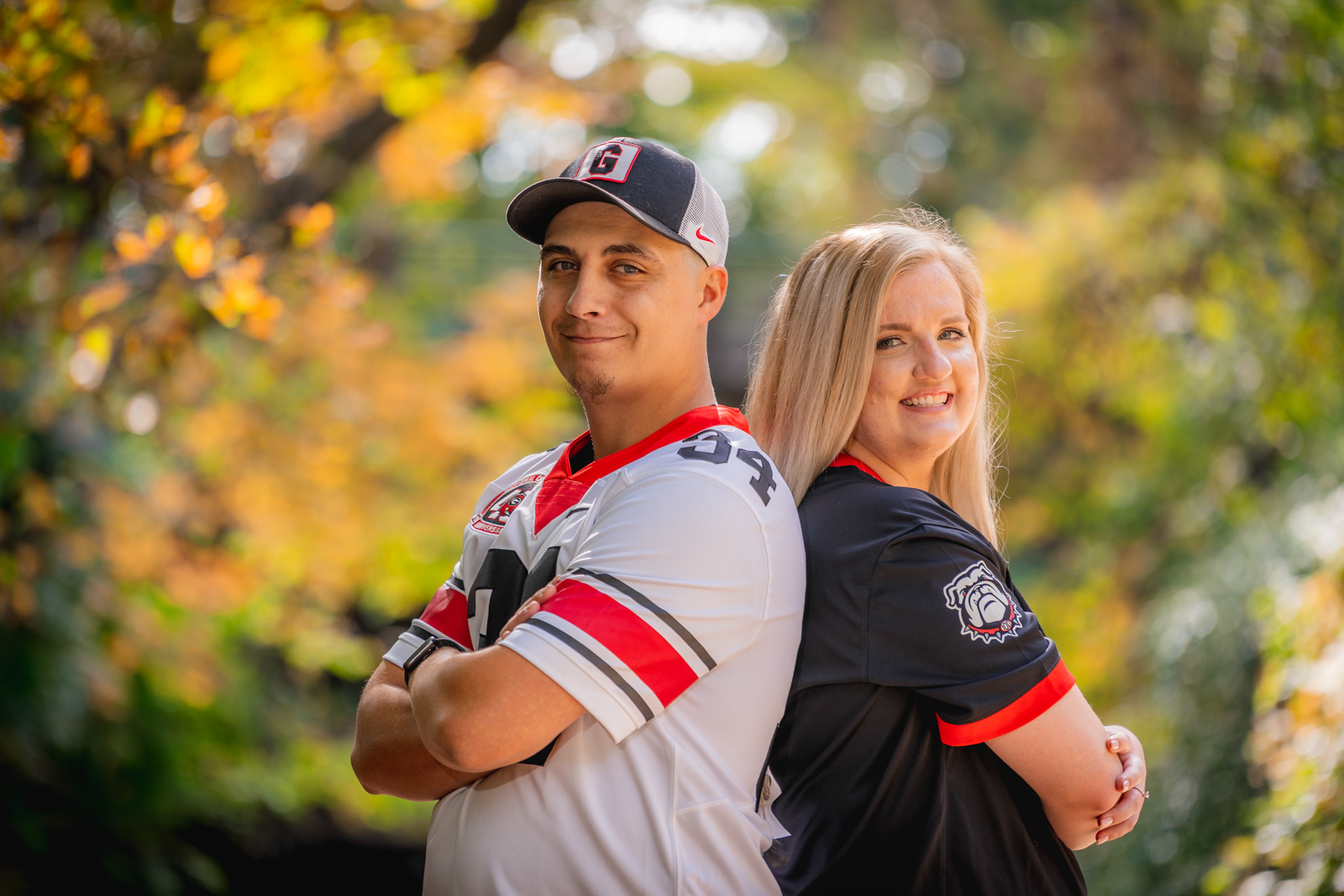 In northeast Ohio we have this thing where the weather changes every few months called seasons. The change in color and light can make for some incredible photo moments. Match your outfit to fit the season and location. A yellow or orange top can really pop for a fall shoot in the metro parks.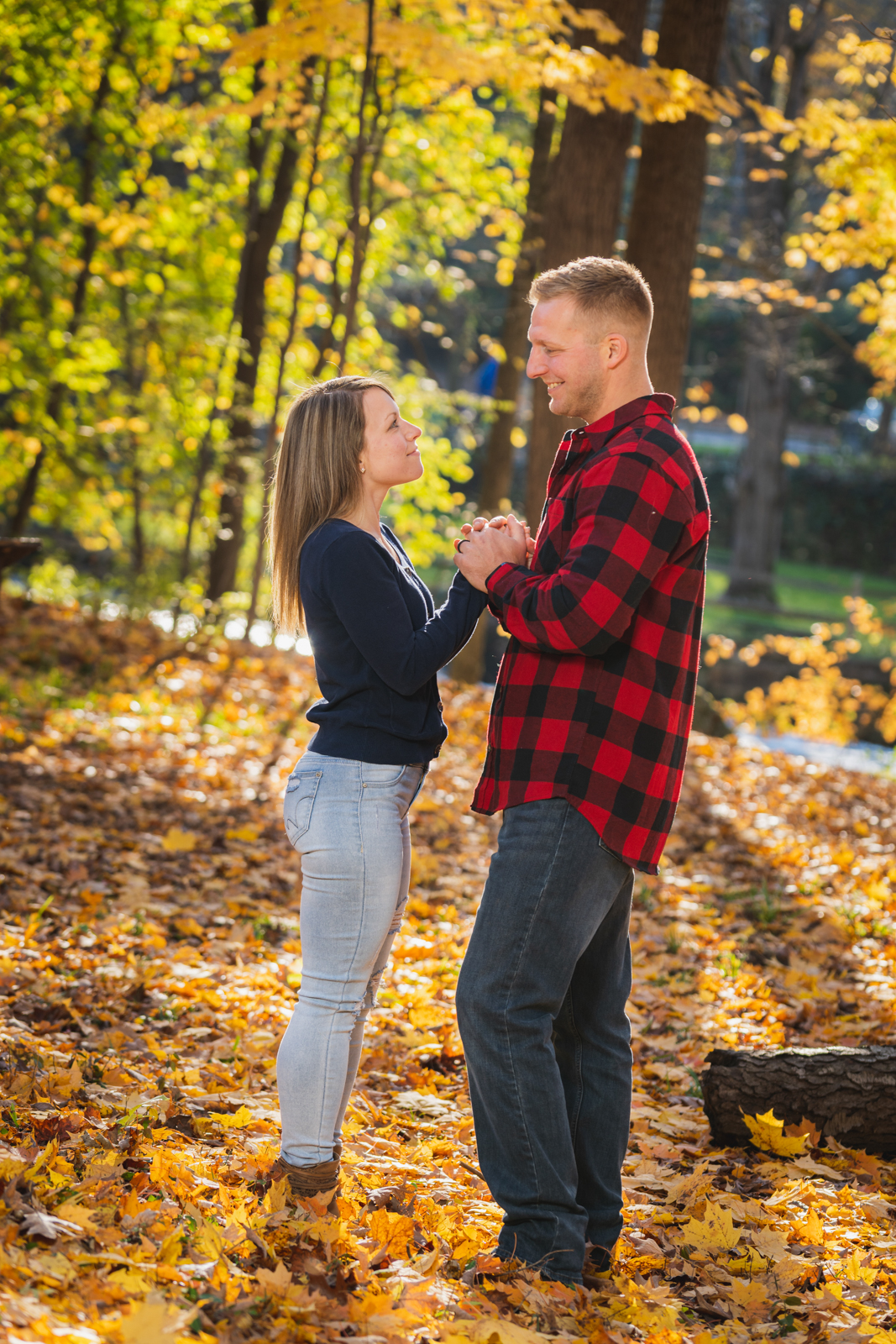 We all have looked longingly at the newest dress or jacket on the shelf at Nordstrom Rack but in our experience, you should go for classic over trendy. Our goal as photographers is to make timeless images you can look back on for years to come and a well fitted classy outfit will create a time-tested look.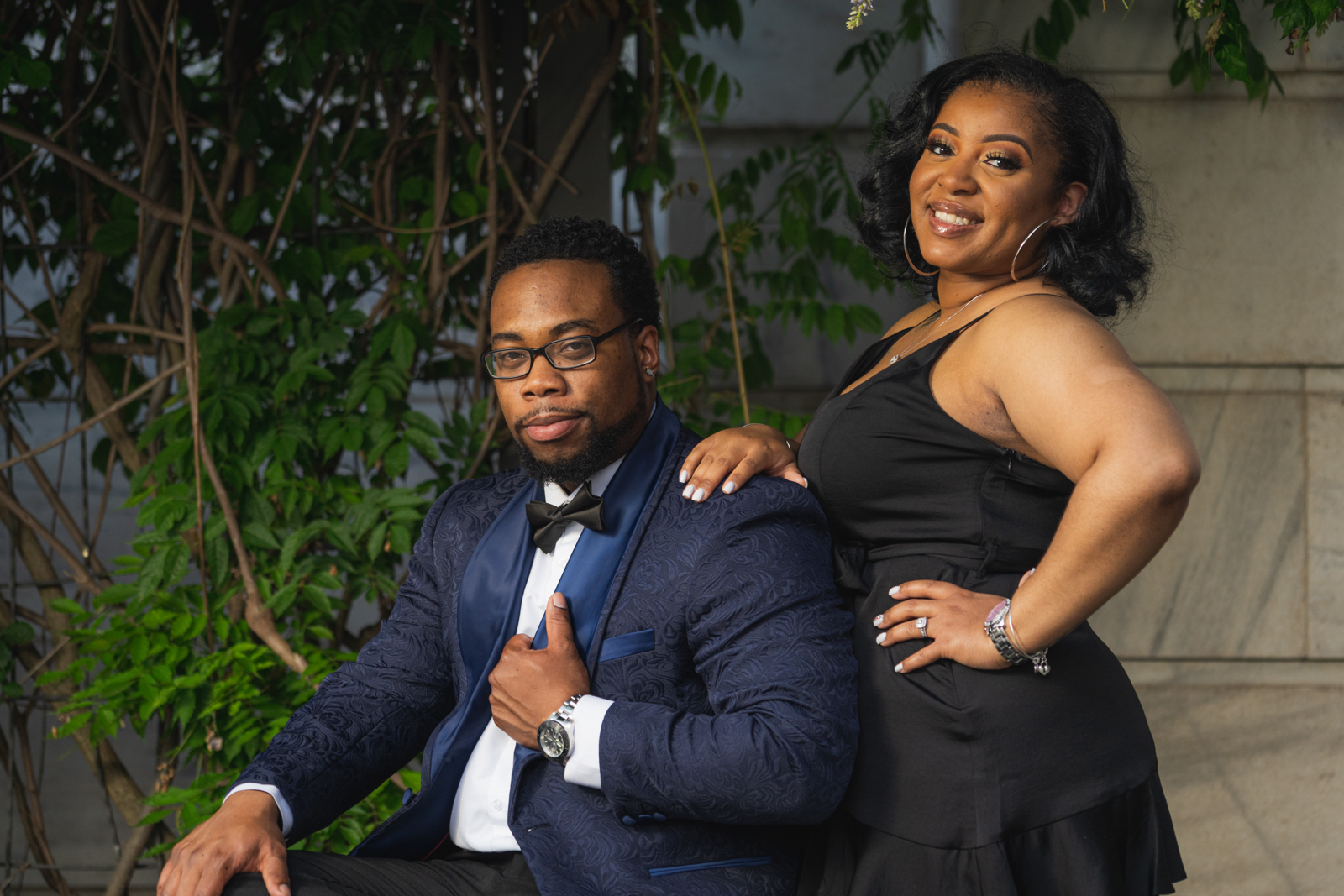 Couples tend to try and match outfits when planning their outfits. Since we offer up to two outfit changes, we always recommend thinking outside of the box for one of the outfits. When couples are both wearing the same color, the outfits can seem monochromatic. Feel confident to add some textures of complimentary colors to really pop and create visual impact.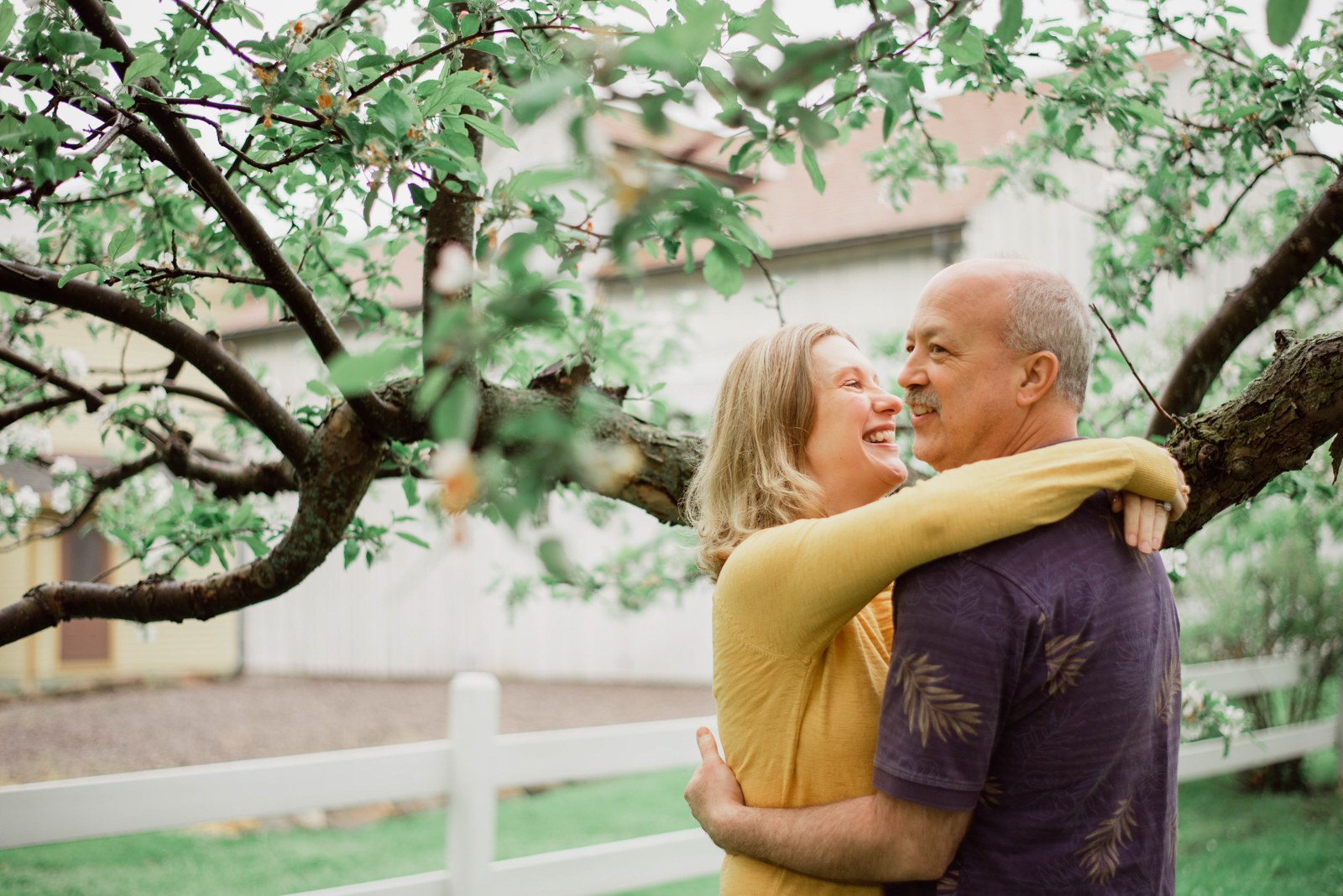 Having one accessory like a scarf, watch, chunky necklace, or a cute hat is an easy way to create more than one look with the same outfit. Accessories are also great for photographers to use as props for unique poses.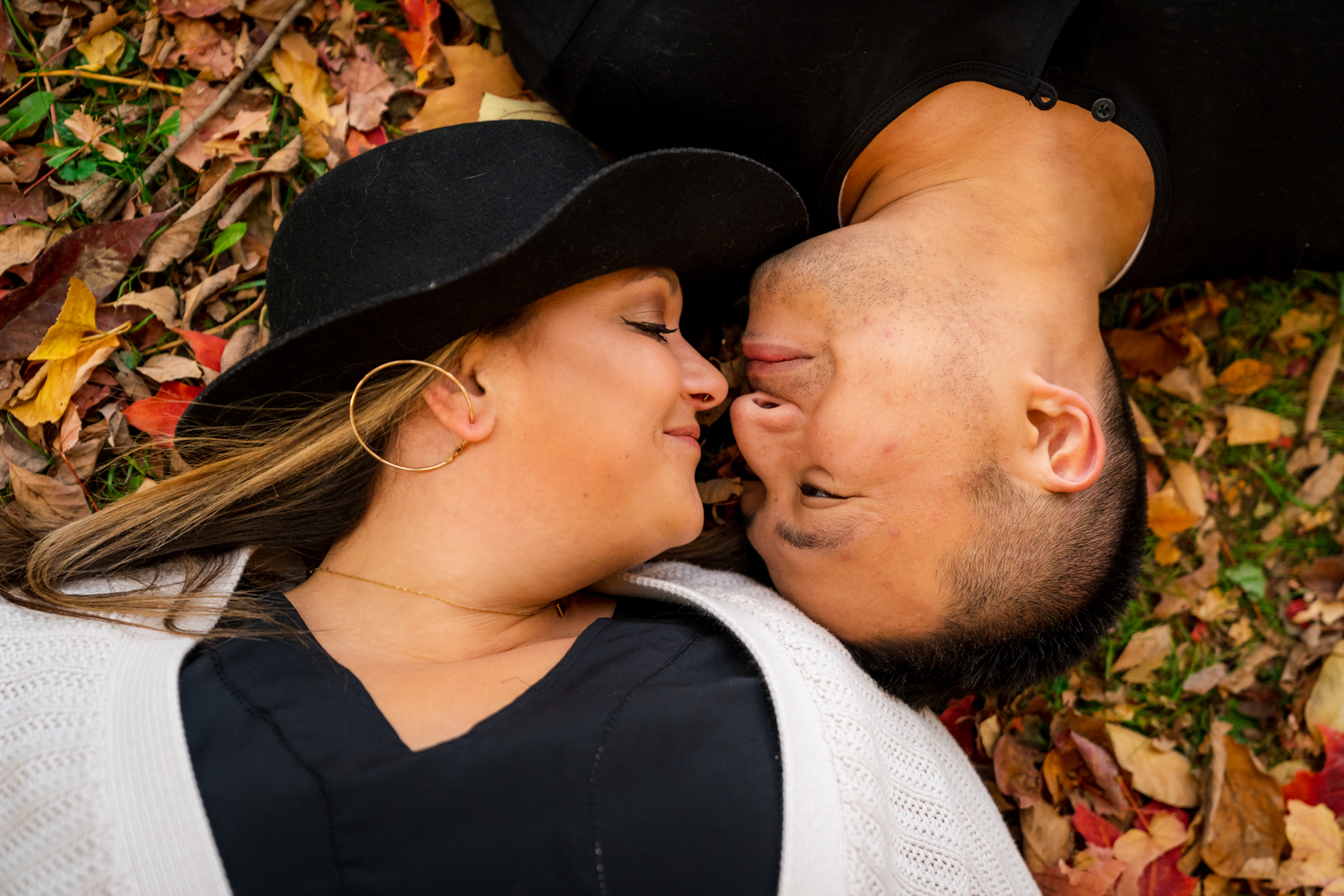 While the engagement session can feel like it's for the soon to be bride, we always want our male subjects to feel confident and at ease. With men the layering options are endless. Add a nice sweater over a button up with some dark jeans or a suit jacket to a nice, fitted t-shirt with khakis, the possibilities are endless. Compliment your fiancé but stand out with a little splash of color by adding an interesting tie, shoes, or hat!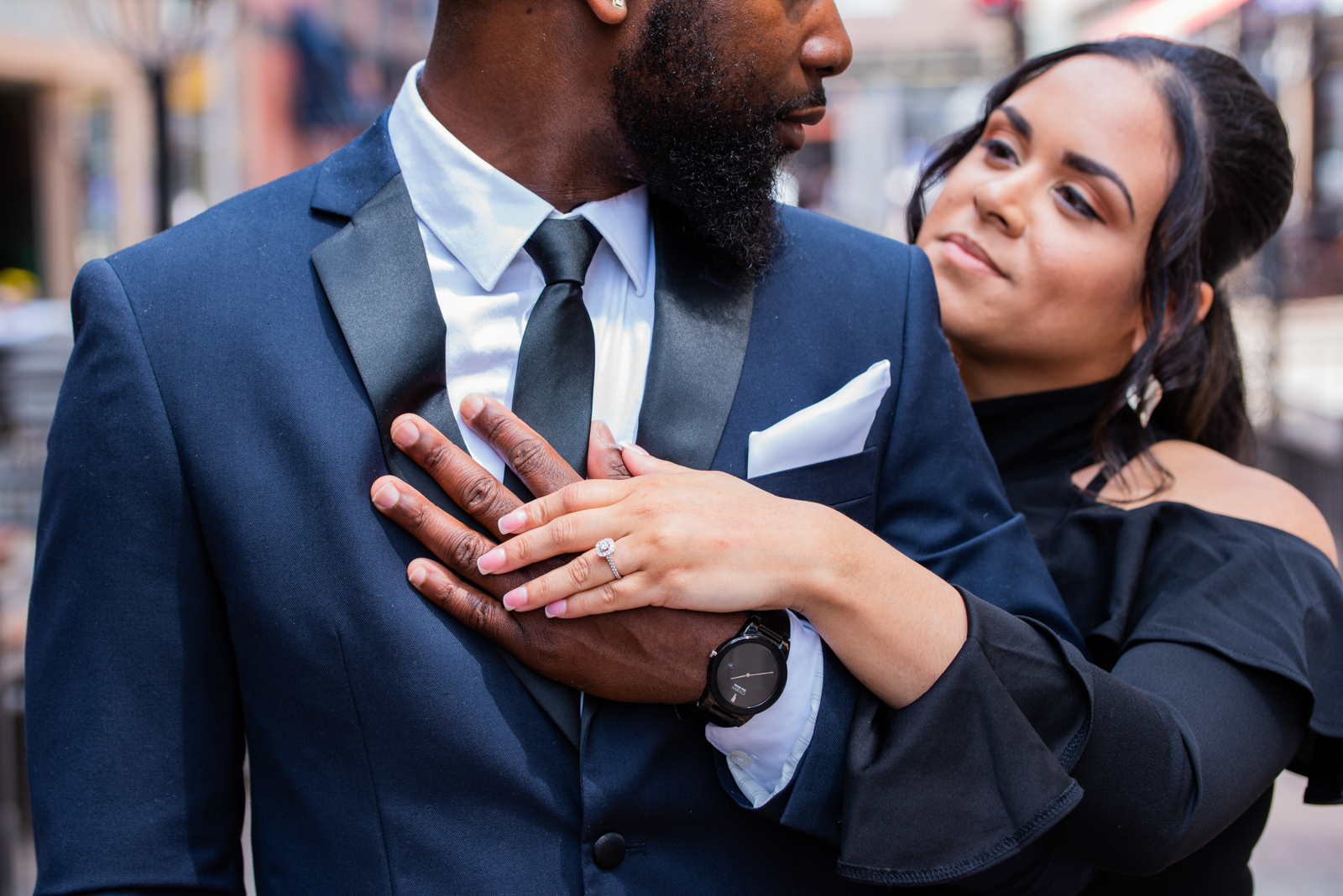 Truth be told props can be cheesy and many couples feel the same way but not all props are created equal. Your mind might drift to cringey senior photos with footballs and balloons but there are cute ways to incorporate props that make your photos standout. A prop should help tell a story and not subtract from a photo. Bringing a blanket with a bottle of champagne makes for a whimsical picnic date. Incorporating your shared hobby can be a great way to tie an outfit together with your personality.